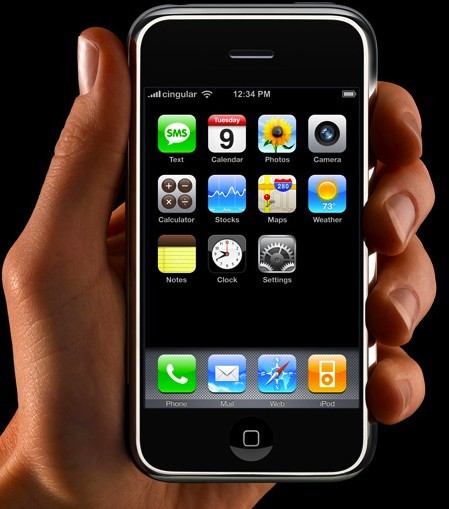 I got a new iPhone last night, having switched from the iMate/HTC camp after about 3 years. Before going on an iMate/HTC shopping spree, I was a pretty big fan of Nokia's Communicator series.
The iPhone is SIM-unlocked as we don't have any cellular carriers in this part of the world that have a deal with Apple. The first thing I tried to do was figure out how to transfer stuff to the file through Bluetooth, but if you're an iPhone owner, you've probably already figured out that the Bluetooth support on the iPhone is limited to headsets so that's a major bummer. Who would ever imagine a smartphone that doesn't support Bluetooth transfers?
Anyway, that's how I went about pulling out the USB cable to transfer across my MP3s. As is the case with the iPod, you need iTunes (for a stock-iPhone) to copy multimedia content across.
The firmware was at v1.1.4 and as soon as I plugged it into iTunes, a popup message indicated a new update to v2.2. I upgraded and as soon as it was complete, I ended up with a SIM-locked phone. I noticed ZiPhone installed when I first got the iPhone so I tried to use ZiPhone 3.0 for the unlock, but that just hung at Entering Recovery Mode. Anyway, I'm going to try QuickPwn 2.2 on it.
Unlocking an iPhone isn't really illegal. It's a grey area because, unlike software piracy where you don't pay for the software, in this case you actually do pay Apple for the iPhone.
UPDATE:
I managed to unlock the iPhone with QuickPwn 2.2.